In Relation To
The Hibernate team blog on everything data.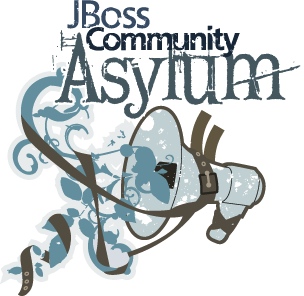 I sat down with Burr Sutter and Scott Stark to talk about what they did to make the middleware keynote demo happen.
Recorded by me and with a few technical glitches causing the audio quality to not be as good as usual. Hope you enjoy it anyway!
Find it all in the Show notes and episode.
Have fun!
Some of the Hibernate team members all gather together next week in Paris.
If you are around, come join us for a Questions & Answers session at the ParisJUG. It's Tuesday December 2nd 2015 at 19:30. We will discuss anything Hibernate, no slide, simply come with your questions on:
Hibernate ORM

Hibernate OGM

Hibernate Search

Hibernate Validator / Bean Validation

Persistence

past, present, future

…​
Hibernate Search 5.5.1.Final is now available!
Feedback about our recent 5.5.0.Final release has been great, and while the good news is that nobody reported significant issues, some people also pointed out that the new sorting system was a bit limited.
So we've been working on enhancing the FieldBridge API to make sure that those more expert users who implement their own bridging would have a better control on how sorting works as well.
We've also started some work to push the performance higher, and overall I'm proud to state that this 5.5.1.Final release is including some small internal polish, but results in measurable improvements.
Sorting & FieldBridge improvements
If you create custom FieldBridge implementations, you can now declare field metadata to benefit from the improved sorting performance.
Since Hibernate Search 5.5, we recommend you explicitly mark which fields will be used for sorting via the @SortableField annotation.
This has an effect on indexing and triggers improved query performance as long as Hibernate Search understands it can use the new more effective sorting strategy.
As kindly reported by Ashot Golovenko, when implementing a custom FieldBridge there was no way to let the Hibernate Search Engine component know which custom created fields are valid to sort on, so even if your implementation was clever enough to index fields appropriately to take advantage of the new sorting capabilities, this wouldn't be used at query time.
This has been fixed by introducing an extension to FieldBridge: org.hibernate.search.bridge.MetadataProvidingFieldBridge which allows you to configure the metadata correctly. Beware though: this approach is meant for expert users, and the Query engine is going to trust that the metadata you define is actually reflected by what your bridge implementation writes into the index. In case of mismatches, you'll have runtime exceptions during query time when sorting on a field which wasn't indexed as declared.
Spot inefficient sorting operations easily in test suites
While Hibernate Search already would log a warning when forced to perform a query using a sub-optimal sorting strategy, that wasn't making it very easy to spot mapping or usage mistakes.
You can now set this property:
    hibernate.search.index_uninverting_allowed = false
and you'll have your tests fail with a reasonable exception rather than log the warning.
Performance improvements
There are many internal improvements related to performance.
The most interesting one is that now we'll be able to automatically skip scoring in various index housekeeping operations. This implies you'll see lower CPU usage on some index write and update operations, and also improved query performance when certain automatic filtering needs to be applied on your queries, such as for narrowing down the entity types, apply sharding related filtering.
The sorting operations have been improved as well: we can now skip the index uninverting process when sorting on distances during spatial queries, or when sorting by scores.
Memory usage has been reduced as well! Special thanks to Andrej Golovnin to have diagnosed and reported HSEARCH-2029, that fix alone will reduce our permanent memory usage.
We also reduced allocation of several short lived but heavy objects being used during indexing and query execution, overall this should improve the efficiency of the JVM.
The performance work is an on-going challenge: I'm quite happy to see very respectable figures, but we're planning even more improvements, and if you have profiling data or other useful data to share don't be selfish and share it! Always happy to improve it further.
Components upgrades
Several components were upgraded; most notably we're now using the latest Apache Lucene version 5.3.1.
Upgrade Narayana to 5.2.5.Final

Upgrade JGroups to 3.6.6.Final

Upgrade Hibernate ORM to 5.0.4.Final

Upgrade Apache Lucene to 5.3.1

Upgrade to Hibernate Commons Annotations 5.0.1.Final
<dependency>


   

<groupId>

org.hibernate

</groupId>


   

<artifactId>

hibernate-search-orm

</artifactId>


   

<version>

5.5.1.Final

</version>




</dependency>




<dependency>


   

<groupId>

org.hibernate

</groupId>


   

<artifactId>

hibernate-core

</artifactId>


   

<version>

5.0.4.Final

</version>




</dependency>




<dependency>


   

<groupId>

org.apache.lucene

</groupId>


   

<artifactId>

lucene-core

</artifactId>


   

<version>

5.3.1

</version>




</dependency>
Next?
We're working on version 5.6, as previously announced it's going to sport an experimental integration with Elasticsearch.
I am ending my day totally exhausted but happy. Today we organised Red Hat 4 Kids in the Red Hat France office.
Every year at Red Hat, we organise a Red Hat Week to celebrate our culture. And in good open source community way, each local office expresses how it pleases this event. This year, I proposed to do a Devoxx4Kids for the children of French Red Hatters.
Red Hat 4 Kids (aka a copy paste of Devoxx 4 Kids) initiates children from 6 to 12+ to the notion of programming. Sharing our knowledge to teach them what daddy or mummy does. Sounds cool.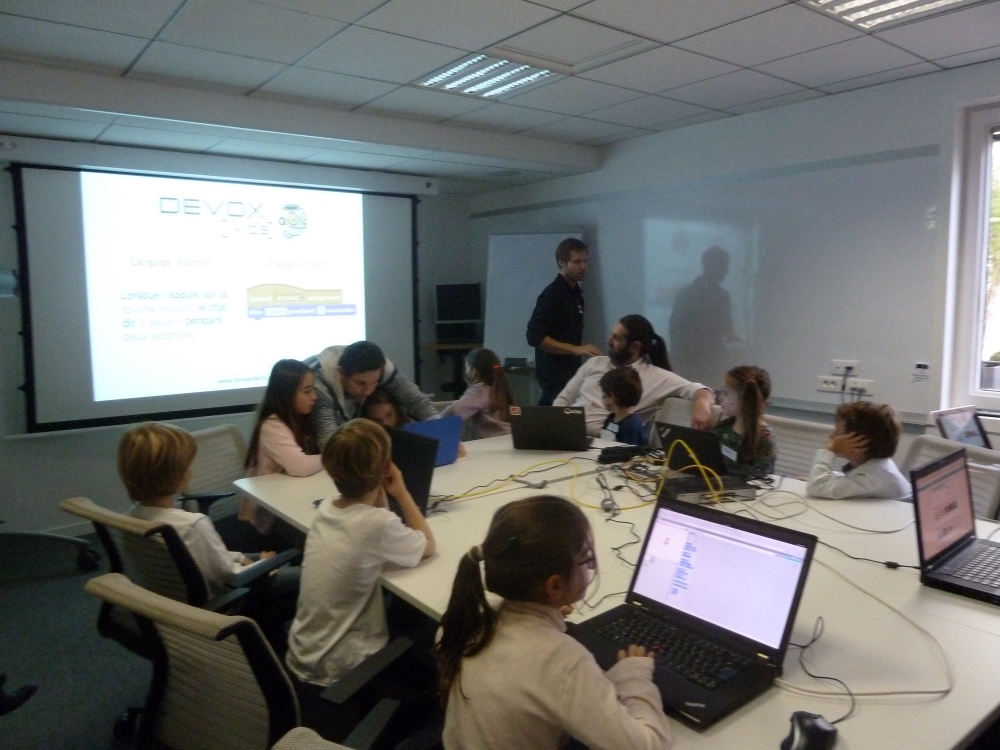 I knew it was doable since the awesome Devoxx4Kids team has successfully declined these events around the world. But my engineering spider-senses told me it would be quite a humongous task. I was right but it's one of those projects where you need to jump first and think later.
What did we do?
For the 6 to 10 years old boys and girls, we have done a Scratch workshop. Scratch is awesome, it has all the basics of programming: blocks, loops, conditions, events, event sharing, etc…​ Here, not need to prepare much, explain the basics and let the kids go (see below).
For the 10+ kids, we have done the Arduino workshop: programming electronics for the win :) We have reused the Devoxx4Kids one verbatim.
What are the challenges?
You need to prepare everything material wise

We installed a fresh Fedora 22 on all laptops to get everything set up the same: this really helped as we did not have to fight different environments. To be safe, we used ethernet and not WiFi: some WiFi routers don't enjoy too many laptops at once.

Don't go too long

For the 6-10 years old, they started to slowly drift after one hour. Don't go over 1h30 per workshops and do breaks between them. For the 10+, they actullally went beyond our 1h30 and chose coding over cakes: success!

Limit the introduction and slides as much as possible

Developers don't like slides. It turns out kids disregard them after 4 mins top. I had to cut the presentation quickly and instead…​

Do customized assistance

Show them by pair-kid-programming how to do the basic things and let them do what they want: help them achieve their goal: story, adventure, games etc…​ One grown up for one to two laptops, two kids per laptops. Max. They will be much more engaged.
Special thanks
It's quite a special feeling to see a good chunk of the kids being that engaged, asking tougher and tougher questions over time and preferring coding to cakes.
I have many people to thank for this project. Hopefully I won't forget too many of them:
the Devoxx4Kids team for putting their workshop in open source

Audrey and Arun from Devoxx4Kids for giving me customized advice and reassuring me along the way

the Red Hat French facilities team for saying yes to this project and putting up with all the material challenges (room size, power outlets, laptop hunt, mouse chasing, etc.)

the local Red Hat techies for gathering the hardware, installing the machines, testing everything and helping out during the workshops

last be not least, the Aldebaran team for being part of the fun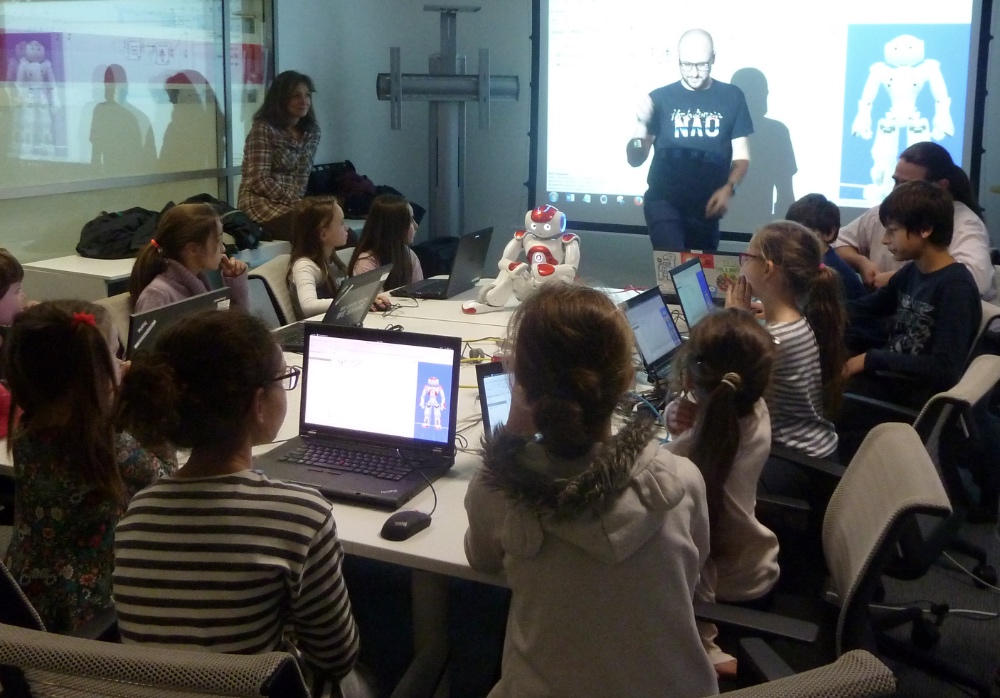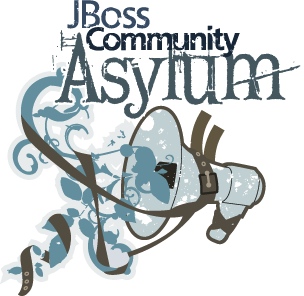 It's been a while but here we go again with an encore about the project that shall not be named. We discuss use cases as well as Infinispan 8 new features, in particular distributed streams and all the new query features.
Recorded by Emmanuel with notable Infinispan guests: Tristan Tarrant and William Burns!
Find it all in the Show notes and episode.
Have fun!