Infinispan and Seam are doing it again. We're hosting a community social in the midst of Europe's premier Java conference, Devoxx (in Antwerp, Belgium). This year we'll be joined by Arquillian to keep things under control (you don't want to make Ike mad).
If you plan to be at Devoxx - or just happen to be nearby - and fancy an evening of in-depth conversation about three JBoss open source projects set to rock the enterprise, come on by and partake in some of the finest beer in the world with the project core developers. Demos, design discussions, architectural questions are all fair game. Join our pilgrimage to Kulminator at 20:00 on Monday the 15th of November (near the Groenplaats Station).
Seam, Infinispan and Arquillian Social
Date: Monday, November 15 @ 20:00
Destination: Kulminator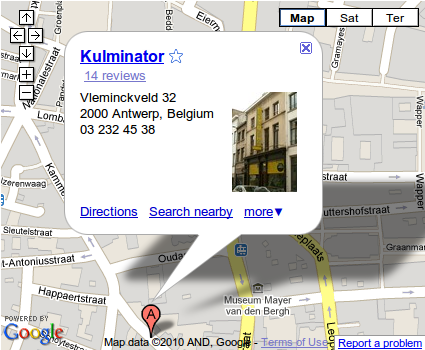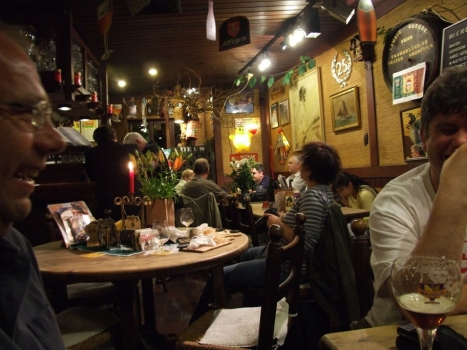 They say open source is free as in speech. Well, our open source social is free as in beer. Yep, we're sponsoring beer! And free swag too (the early bird gets the swag).
Getting back to business, we've got your Devoxx JBoss planner if you want to learn more about the exciting stuff going on in the JBoss Community.
Title
Time
Location
Speaker(s)
Seam 3: State of the Union
Mon, Nov 15 @ 09:00
Room 8
Pete Muir, Dan Allen
Java enterprise testing made easy with Arquillian
Mon, Nov 15 @ 13:30
BOF 1
Aslak Knutsen, Dan Allen, Pete Muir
Beautiful Java EE: URL-rewriting for the next generation web-user
Mon, Nov 15 @ 16:45
Room 5
Lincoln Baxter, III
Seam Gathering
Mon, Nov 15 @ 19:00
BOF 2
Pete Muir, Dan Allen, Lincoln Baxter III
Seam in Action - Book signing
Tues, Nov 16 @ 12:30
Bookstore
Dan Allen
JBoss Tools, the Deployment Ninja!
Tues, Nov 16 @ 13:00
Room 4
Max Andersen
What's new in Hibernate: A JPA 2 perspective
Tues, Nov 16 @ 13:30
Room 8
Emmanuel Bernard
Hacking Infinispan: the new open source data grid meets NoSQL
Wed, Nov 17 @ 14:00
Room 9
Manik Surtani
The roots of Java EE 6: JSR-299 (CDI) and Weld extensions
Fri, Nov 19 @ 11:50
Room 8
Dan Allen
We also strongly recommend that you attend the Java EE 6 Tutorial. Reloaded! by Antonio Goncalves and Alexis Moussine-Pouchkine to soak up essential foundation knowledge of Java EE 6, in particular CDI.
In addition to my Devoxx talks, I'll be flying ✈ Munich on Wednesday (if you can believe it) to present on Seam 3 Faces and PrettyFaces at W-JAX. I'll be back at Devoxx on Thursday.
If you want to know where else we might turn up at Devoxx, or want to know how else to spend your off hours, check out the eating and drinking in Antwerp guide that our community member Peter Hilton put together.
Hope to see you there! If you are stuck at home this time around, fork a Seam 3 module on github and start hacking away!