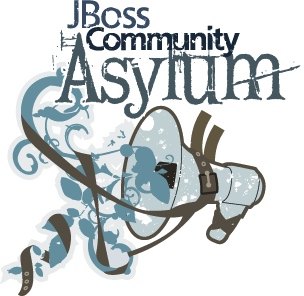 Episode 8 of JBoss Asylum is now available.
In this late night episode Emmanuel has a confession concerning clustered Lucene indexes
The news are a compacted version of the massive number of releases JBoss.org did, at least known to us, in December and January
And finally we have Andrew and Aslak dropping in to talk about Embedded AS, ShrinkWrap and Arquillian - all ongoing prototype work to speed up and improve our unit and integration testing with EE application containers.
Both Max and Aslak had issues with their connection during this interview, so the audio quality is not perfect in places but we hope you will enjoy it anyway.
Go get it at The Asylum Episode 8