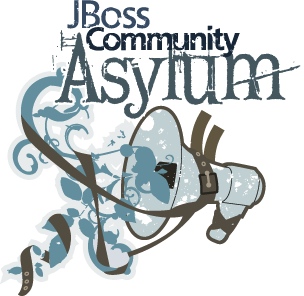 This time we are doing a very special episode of the Asylum podcast.
To understand the podcast it is good to have seen the video of the keynote.
It gives a rare view behind the scenes of how the team behind the JBoss World 2011 Keynote created and made the whole demo work.
Emmanuel and I recorded the podcast in his hotel room in Boston during JBoss World together with Manik Surtani, Jay Balunas, Jason Greene, Mike Brock and Sanne Grinovero.
It's filled with a lot of jokes and laughter and in between a lot of good technical content about the keynote and even some glimpses into how it is to be a developer in and at JBoss/Red Hat.
You can get the episode from the Asylum website.
Don't forget to view the video of the keynote first :)
Enjoy!