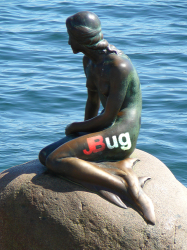 On the 28th August, Pete and I will be presenting at the opening of the first JBoss User Group in Denmark.
We will be talking about JBoss Seam, Web Beans and JBoss Tools/Developer Studio.
You can see the full schedule at jbug.dk (in Danish).
Kenneth Christensen and Søren Pedersen who is organizing the event tells me that they only have five seats left so hurry up if you want in on the action.
Vi Ses!